Communications
EU/US announce plans for a Joint Showcase at the Vienna ITS World Congress
Joint Statement of ITS JPO Director Shelley Row and Juhani Jääskeläinen, Head of Unit "ICT for Transport" General Directorate Information Society and Media European Commission on the harmonization of core safety message sets.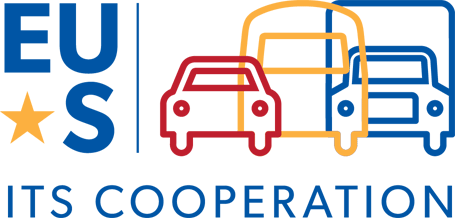 Dear ITS Colleagues:
As many of you know, the United States Department of Transportation ITS Joint Program Office and the European Commission Information Society and Media Information, Communication, and Technology Unit have been working together on mutual ITS challenges and opportunities related to connected vehicles. We have made good progress in our bilateral endeavor and will create a showcase to share our joint work with the global ITS community at the ITS World Congress in Vienna, October 22-26, 2012.
We will highlight our joint accomplishments and future plans in the areas of connected vehicle safety, standards harmonization, sustainability, driver distraction, and research tools at a special joint exhibit hall booth and present interactive events, executive and technical Congress sessions, papers, and posters. The US and EU have been joined in several working areas by the Japan Ministry of Land, Infrastructure, Transportation, and Tourism Road Bureau (MLIT). Where applicable, our presentations will include this work. We have bilateral teams working now to develop the showcase as a joint endeavor.
As an example of one of our most significant accomplishments, cooperation between European Union (EU) and United States (US) industry, governments and standards communities has resulted in a substantially harmonized core safety message set. The revised planned contents of the EU Cooperative Awareness Message (CAM) have been harmonized with the contents of the US Basic Safety Message (BSM). While the messages are not identical, they are now sufficiently harmonized such that only simple translation is required in order for systems to utilize both messages nearly interchangeably, which will enable usage of substantially common hardware and software for products destined for both regions, reducing both cost and complexity. This harmonized content is expected to be incorporated into the final version of the CAM standard currently being completed via the European Telecommunications Standardization Institute's (ETSI) processes with adoption expected in the near future. This harmonized content will feature as part of the Car2Car Communication Consortium vehicle demonstration at the ITS World Congress in Vienna.
Our leadership signed a formal bilateral Implementing Arrangement in 2009 recognizing the importance of harmonized international ITS standards and cooperative ITS research. In the ensuing three years, our joint work has affirmed the importance of this commitment. We look forward to presenting our accomplishments to you at the ITS World Congress in Vienna.
Shelley Row and Juhani Jaaskelainen