Connected Vehicle Pilots Utilize Applications Developed and Provided by the DMA Program
In September 2016, the U.S. Department of Transportation (USDOT) Connected Vehicle (CV) Pilot Deployment Program awarded cooperative agreements collectively worth more than $45 million to begin the design/build/test phase for CV deployments at three sites: Wyoming, New York City (NYC), and Tampa. The program is deploying, testing, and operationalizing cutting-edge mobile and roadside technologies that enable multiple CV applications, many of which were developed and prototyped by the USDOT Dynamic Mobility Application (DMA) program.
The DMA program consists of six bundles of related applications that use connected vehicle data to improve safety and mobility. The six bundles are:
MMITSS (Multi-Modal Intelligent Traffic Signal Systems)
INFLO (Intelligent Network Flow Optimization)
FRATIS (Freight Advanced Traveler Information Systems)
IDTO (Integrated Dynamic Transit Operation)
EnableATIS (Enable Advanced Traveler Information Systems)
R.E.S.C.U.M.E. (Response, Emergency Staging and Communications, Uniform Management and Evacuation)
Descriptions of each bundle and the applications in each bundle are found at the DMA program website. Application prototypes were developed and tested by prototype developer contractors, while independent evaluation contractors evaluated the potential costs and benefits of the applications in each bundle. Often evaluation contractors used simulation software to contribute to the evaluation (see Estimated Benefits Reports).
DMA applications being used in the CV Pilot program include the following:
| | | | |
| --- | --- | --- | --- |
| Application | DMA Bundle | Used by | Adapted as |
| Intelligent Signal System (I-SIG) | MMITSS | Tampa | |
| Transit Signal Priority (TSP) | MMITSS | Tampa | |
| Pedestrian in Signalized Crosswalk (PED-SIG) | MMITSS | Tampa, NYC | |
| Incident Zone warning (INC-ZONE) | R.E.S.C.U.M.E. | WYDOT | Work zone warning |
| Evacuation Information | R.E.S.C.U.M.E. | NYC | |
| Queue Warning (Q-WARN) | INFLO | Tampa | End of ramp deceleration warning (ERDW) |
| Traveler information | EnableATIS | Wyoming | Weather warnings, vehicle distress warnings |
The Open Source Application Data Portal (OSADP) is an open source repository of code for connected vehicle applications. Releases on the OSADP are freely available to all registered users. The computer code for each DMA prototype application, and input parameters and custom code for each DMA evaluation simulation, were submitted to the OSADP so that other CV researchers and deployers may take advantage of the developed code. The CV Pilot sites benefited greatly from the ability to obtain working prototypes of applications directly from the OSADP. The ability to download these applications meant that the sites did not need to develop the software entirely on their own.
There are currently 55 releases on the OSADP. Eighteen of those releases were contributed by the DMA program contractors, or were DMA algorithms used for simulation by the Analysis, Modeling, and Simulation (AMS) testbed program.
The following charts illustrate download statistics provided by the OSADP download log facility for each release that was generated within the DMA program or used by the AMS Testbed, grouped by domain (government, commercial, non-profit organization, education, or other). As of February 2018, OSADP reported 356 downloads of DMA-related releases.
Figure 1 illustrates the number of downloads by domain for each DMA application, grouped by DMA bundle (MMITSS, INFLO, FRATIS, R.E.S.C.U.M.E., and IDTO). The highest number of downloads was for the VISSIM traffic simulation code for Coordinated Adaptive Cruise Control. The next highest number of downloads was for the MMITTS algorithms. Each bundle had at least one release that was downloaded over 15 times. These download numbers indicate that the research community is taking advantage of the software provided by USDOT via the OSADP.
Overall, DMA-related code and documentation was downloaded from the OSADP by researchers from:
54 different commercial companies (COM)
7 different U.S. governmental agencies (GOV)
46 different educational institutions (EDU)
5 non-profit organizations (ORG)
Over 47 individuals using email addresses not associated with any of the above sectors (Other)
Figure 2 portrays the number and proportion of downloads by these sectors in the form of a pie chart.
Downloads of DMA releases from the OSDAP were made by researchers from the following countries:
| | | | | | |
| --- | --- | --- | --- | --- | --- |
| USA | Germany | Netherlands | Spain | Vietnam | Japan |
| Brazil | India | Pakistan | Taiwan | Australia | France |
| Canada | Indonesia | Russia | United Arab Republic | Portugal | Morocco |
| China | Mexico | South Korea | United Kingdom | Denmark | Singapore |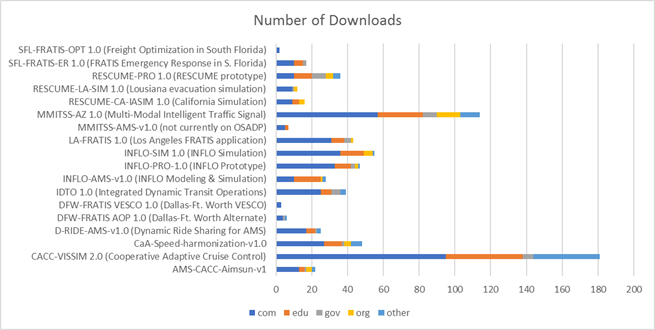 Figure 1. Downloads by Sector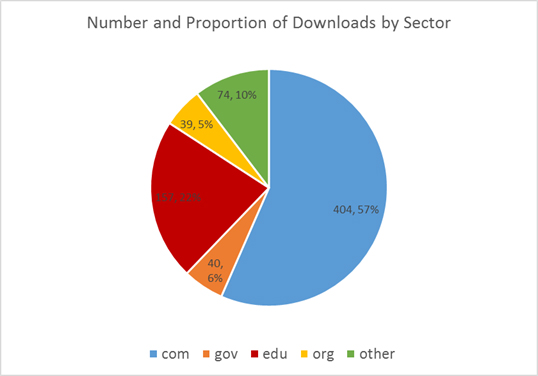 Figure 2. Number and Proportion of Downloads by Sector